The core team is composed of experts from developmental and cognitive psychology, neuroscience, biomedical engineering, automation, computer science, and mathematics.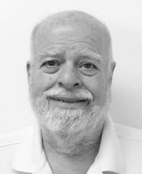 Doctor Michael Lamport Commons
Role: President
Michael Lamport Commons was born in 1939 in Los Angeles and grew up in Hollywood. Commons holds two B.A.s from University of California at Los Angeles (UCLA), one in mathematics, the other in psychology. He earned his M.A., and M.Phil. and in 1973 received his Ph.D., in psychology from Columbia University. Currently, he is Assistant Clinical Professor, Department of Psychiatry at Beth Israel Deaconess Medical Center (a teaching hospital of Harvard Medical School), and Director of the Dare Institute, Cambridge, Massachusetts.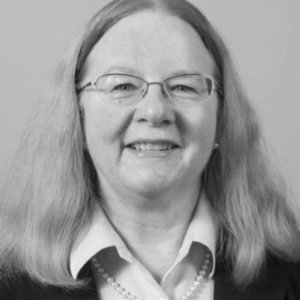 Doctor Patrice Marie Miller
Role: Vice-president
Patrice has been a professor of Psychology at Salem State University for over twenty years. She has published peer reviewed journal articles on social development in young children, attachment, parenting, and the applications of the Model of Hierarchical Complexity. Patti holds a BA in Psychology from NYU and a doctorate in Human Development and Psychology from the Harvard University Graduate School of Education.

Doctor Sofia Ribeirinho Leite
Role: Lead researcher
Sofia Ribeirinho Leite is majored in clinical psychology, has a Master in cognitive neuroscience and a Ph.D. in Biomedical Engineering and Artificial Intelligence from the University of Porto. As her Ph.D. work, Sofia Leite initiated the development of the Hierarchical Stacked Neural Networks (HSNN), which granted her a 6-month Fulbright Research Grant at Harvard Medical School. Currently, she is a psychotherapist and the lead researcher of HSNN at Dare Institute, in Cambridge, USA. In addition, she is a research associate at CINTESIS, the Center for Health Technology and Services Research, at the Faculty of Medicine, University of Porto, where she applies the latest developments of HSNN to medical data.

Doctor António Ramos da Silva
Role: Researcher
António Ramos da Silva has a degree in mechanical engineering, a Master in automation and a Ph.D. in Mechanical engineering from the University of Porto. He started programing in 1989 and the first works relating automation and control date to 2005. In the last decade has been working in data acquisition, data processing, system modeling, control joining the team in 2018. Currently is a university professor at the University of Aveiro and at ISEP. He is a researcher of HSNN at Dare Institute, in Cambridge, USA. Applying the latest developments do robots and other control and automation applications.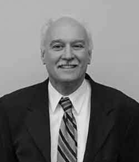 Edward Martens (coming soon)
Role: business development
Restaurants, automobiles, computer services, fiber optic cables,  Edward Martens has helped businesses grow and develop for his career. Edward Martens attended Boston College and has been in business for over 30 years, fluent in 5 languages, he brings his knowledge, skills and contacts to Self Stacked Systems.